COMPLETE TRAINING SOLUTIONS FROM THE EXPERTS AT TiP
The TiP team of experts has been helping paddlers from around the world reach their maximum potential for the past 10 years. We provide complete training solutions for athletes and coaches through; Online Coaching, Consulting, Technique Analysis, Training Plans, Paddling Clinics, and Training Camps.
Whether we're working with recreational athletes who want to improve their paddling and fitness, or elite level athletes preparing for the Olympics,
state-of-the-art technique analysis
is at the heart of everything we do. So if you're ready to take your paddling to the next level, join the
global community of athletes
training with TiP.
We provide paddlers of all levels with fully personalised online coaching, and training plans. Our online plans can include; yearly periodisation, specific strength & conditioning, daily training sessions, race preparation, technique drills, and your chosen level of personal contact with your coach.
TiP offers consultations in 4 languages to athletes, kayak coaches, and sports parents from around the globe. Our consultations are perfect if you have a specific issue related to your paddling or training program that you'd like to address, but don't need regular coaching.
At TiP we specialise in kayak technique analysis which includes optimizing the movements of the athlete's body, paddle and boat using a groundbreaking scientific method. We offer this unique service both online and in person to athletes of all levels from around the world.
TiP Paddling Clinics combine our expert coaching, technique analysis and training camps, into an unforgettable paddling experience against the backdrop of spectacular nature. Our clinics are fully tailored to the needs of a range of individuals and small groups from recreational to elite level athletes.
At TiP we organize kayaking and rowing training camps on our 3 lakes for national teams, clubs, and individuals who are looking to do their own thing in these beautiful surroundings.
Saša Radmanović
Head Coach Women's Olympic Sprint Kayak Team - China
"TiP is an integral part of the coaching staff for the Chinese Women's Olympic Sprint Kayak Team.  Through individual technique and performance analysis, they support our athletes with very practical advice on how to optimize the paddling technique and the actual performance on the water. They were very helpful in the buildup to the 2019 Sprint World Championships where our team achieved all of the 6 possible women's quotas for Tokyo 2021. They were also very helpful with advice on specific strength training and upgrading our technique levels in the build-up period for the 2020 season. We all hope we can continue our fruitful cooperation on the way to our highest goal, an Olympic gold medal!"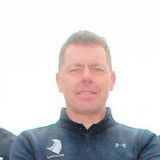 Frédéric Loyer
New Zealand National Men's Sprint Team Coach
"The comprehension of the athlete's race is critical. Understanding the race plan of each crew with objective data and easy graphs to visualize it all, compare performances from race to race and compare ourselves with the best helped me to deliver the right message to the athletes and work on the details of the preparation. This all helped me also to organize different training goals to put in place on the water."
Lizzy Conradie
Junior National Sprint Team - South Africa
"The beautiful mountains as a backdrop and the still, clear waters of Lake Bled, makes it the ideal training spot. Training in this paradise is an unforgettable experience. The quality of TiP's coaching is impeccable. Each athlete was treated with professionalism as well as kindness. This balance makes them one of the best coaches to train with. Their approachability allows athletes to feel comfortable and this open relationship boosts performance and well being. It is truly inspiring."
Nicholas Robinson
National Sprint Team Member - Trinidad & Tobago
"I have been using TiP for over 6 months now. Despite the training being online, I've never reached as far as I am now thanks to them. With the high quality training workouts and top-class online support, it's almost as if I have a coach in Trinidad with me."
Lisa Carrington
Double Olympic Champion and 7 times World Champion - New Zealand
"I loved it. I didn't know Bled is such a popular touristic place and didn't know how pretty it was. Overall, we had a nice accommodation, delicious food, and perfect water conditions. Also the whole facility with changing rooms, boat shed and the gym – all in one place – is amazing. You did a good job!"
Follow us on social media for paddling inspiration and all the latest news from paradise!
At TiP we are passionate about improving the level of paddling around the world. We enjoy helping paddlers and coaches by giving away a large amount of content about sprint kayaking through our blog and free resources sections of our website.
For those athletes and coaches who would like to go into more detail and understand how to systematically apply our knowledge during training and coaching, we will be offering exclusive videos, premium articles, and other in-depth technical resources to members of the TiP TOP LIBRARY.